The engagement of women and other vulnerable people to provide equitable improvements in health and livelihoods was at the heart of the "Integrated Food Systems Approach to Build Nutrition Security" project supported by the Government of Canada. Implemented over 21 months between 2020 – 2022, the project equipped smallholder farming families to grow nutrient-rich biofortified staple crops. It also strengthened farming families' access to post-harvest markets, enabling them to sell surplus to generate income and extend the nutrition benefits of biofortification to other vulnerable non-farming consumers.
The project had several positive impacts on women along the reach-benefit-empower-transform impact pathway, improving women's circumstances and ability to make and action life choices:
Strengthened capacity to grow and use biofortified crops. Extension officers observed increases in farmers' empowerment as they experienced improvements in agronomic knowledge, yields, consumption of nutritious foods, and incomes. Mother farmers also cited these improvements themselves.
Increased consumption and sale of biofortified crops or food products. Women's ability to deal with shocks improved as they were able to increase their reliance on their own gardens to sustain their families and sell produce and products for income to buy other items.
Increased access to markets along the biofortification value chain. Women farmers became more engaged in the agricultural value chain and small- and medium-size enterprises (SMEs) owners were successfully linked to markets through exposure to expos and other means, connecting them with potential customers and increasing the visibility of their brand.
Improved technical and financial capacity of women-led SMEs. Women SME owners improved their business acumen through project activities designed with the specific additional challenges that women owners face accessing finance in mind.
Meet Endrina, Fanny, Biria, and Edith
Four women farmers and agricultural extension officers from Malawi, Zambia, and Zimbabwe were interviewed to discuss how the Integrated Food Systems project impacted their lives.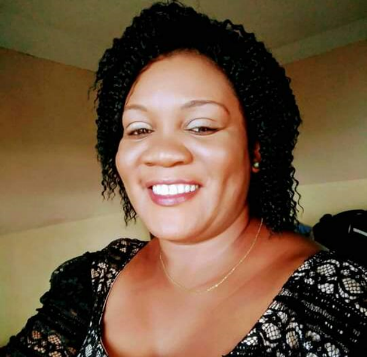 Endrina is 49 years old and a single mother to two children in Lilongwe, Malawi. Endrina started a business processing biofortified vitamin A maize during the COVID-19 pandemic, to respond to her community's need for healthy foods to protect themselves from diseases. Through training and support received through HarvestPlus, she improved her ability to make informed decisions about her business and helped her establish linkages to markets.
"Based on the experience and new knowledge gained about vitamin A maize, this helped me to make a new product which has health benefits for everyone."
Endrina's access to finance also increased, and as a result she has been able to purchase additional raw material, increase production to 500 kilograms of biofortified maize flour per month, and grow her business to four employees, three of which are also women.
---
Fanny is 55 years old and married with three children. She started a business in Lilongwe, Malawi six years ago as a registered seed multiplier and food processor of biofortified crops. Her business was heavily impacted by COVID-19-related disruptions to supply chains, and she was unable to get seeds to farmers for them to grow crops.
Through participating in HarvestPlus innovative finance activities for SMEs, Fanny was able to increase her access to financial services and loans, and improve her business management skills, while increasing the market exposure for her business.
"We have now started receiving orders for our products from outside the country and our market coverage in Malawi has increased by 25 percent".
As of September 2022, she had 14 employees, nine of which were women. Her business is supported by over 900 suppliers, 720 of which are women-led.
---
Biria is 41 years old and married with six children. Living in Zvimba, Zimbabwe, she cultivates land jointly with her husband and—since participating in the Integrated Food Systems project—now jointly manages a vitamin A orange sweet potato vine multiplication business.
Through HarvestPlus, Biria and her husband received agricultural, business, and marketing training as well as startup vines, exposure to expos, and nutrition education. Biria had the opportunity to broadcast information about her business at national events and radio stations, exposure that improved her access to markets and subsequently increased her income by selling 40,000 vines at USD 0.025 each.
"The project empowered me with knowledge and new farming techniques which I didn't know before. No one had empowered us before the project."
Biria credits the project with providing her with business and financial skills to understand record keeping, and how to calculate profits and losses.
---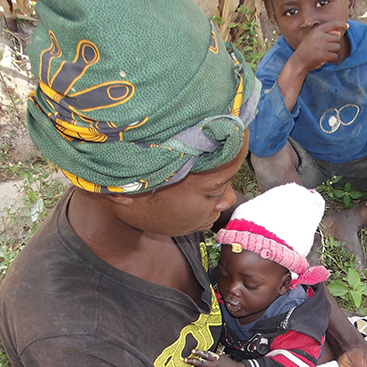 Edith is 25 years old and married with three children, two of whom are under five years old. She lives in Kabende, Zambia, where she owns and cultivates land with her husband. Through participation with the project via a mother's support group, Edith received biofortified seeds together with nutrition education, agricultural and business training, and opportunities to access markets.
Edith appreciated receiving ongoing agricultural advice by phone, as it provided up-to-date information and saved her time compared to visiting extension officers in-person.
By implementing the knowledge gained, she has benefitted from higher returns from the sale of her produce. In addition, her decision-making and control over her income has increased. Edith and her husband now agree on what to grow, sell, and how income is spent.
"My control over income has changed and improved. My husband and I now agree and budget together."
For more information about the Integrated Food Systems Approach to Build Nutrition Security project or HarvestPlus email [email protected].