Traveling in a caravan of jeeps, members of the HarvestPlus team in Cali, Colombia, hit the road on July 31 to visit three small rural towns and distribute biofortified seed packets to farmers.
The members of the Caravana de los biofortificados gave seeds to nearly 400 farmers in the towns of Naranjal, La Marina, and Ceylon, who also had the opportunity to taste foods made with iron beans and zinc maize. HarvestPlus develops and promotes these crops in partnership with the International Center for Tropical Agriculture (CIAT) and the International Maize and Wheat Improvement Center (CIMMYT).
Luz Elena Castillón, a farmer in her fifties with deep green eyes owns a small plot near Naranjal. She visited the first stop of the caravan and highlighted the seed quality and especially its flavor. She had previously grown biofortified crops and went to the caravan to get the seed of the newest iron bean. "This bean is a better bean than any you can find in the stores. Grow it. Don't run out of seeds. It also gives more energy to the children," she said.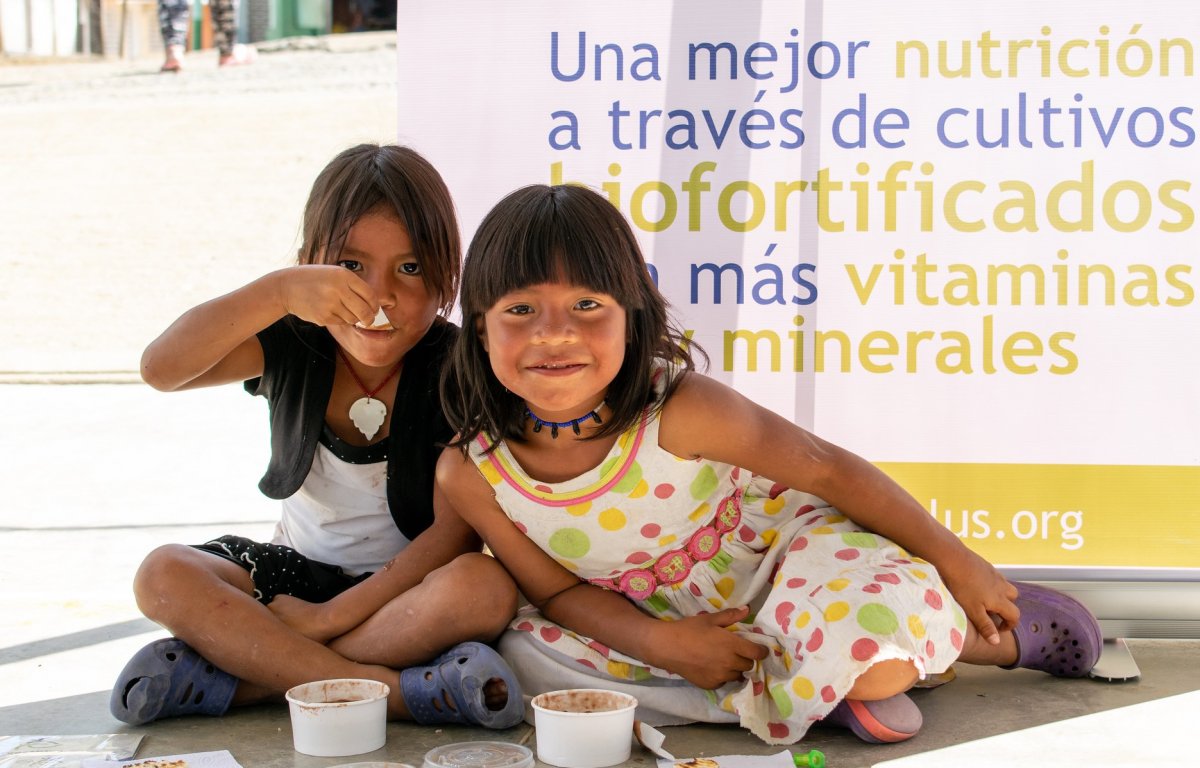 Thanks to the caravan, farmers who had troubles getting to urban centers got the opportunity to receive seed. Several of them had already heard about biofortified crops but hadn't yet had the opportunity to grow them.
Nearly a third of children under five and pregnant women in Colombia are anemic; diets deficient in iron are a major cause. Biofortification involves enhancing the micronutrient content of staple foods so regular consumption improves nutrition and health. The team's initiative was part of a campaign to help more consumers understand that biofortified crops are Naturalmente Más Nutritivo (naturally more nutritious).
Collaboration with private sector partners has also created a market for farmers' biofortified crops that are processed into typical Colombian products, such as mazamorra (hominy) and natilla (custard), made from zinc-biofortified maize. The team will do a follow up in coordination with local technical assistance offices and will promote the crops to consumers so that when the harvesting season arrives, there will be a strong demand for these nutritious crops.