What if we could get the plants people eat to do some of the work for us?

Founding Director of HarvestPlus; 2016 World Food Prize Laureate
The Origins of Biofortification and HarvestPlus
Billions of dollars are spent annually in low- and middle-income countries to provide supplements and fortified foods to address micronutrient deficiencies. While these interventions boast some of the highest benefit-cost ratios among available nutrition response strategies, they also require recurring expenditures year after year. They are also not always accessible or affordable for rural farming households.
A seed of an Idea
In the early 1990's, Howarth "Howdy" Bouis, then a young economist at the CGIAR's International Food Policy Research Institute (IFPRI), examined the global micronutrient challenge. Given the prevailing responses at the time, he wondered, "What if we could get the plants people eat to do the work for us?"
His query became the springboard for developing the concept of enriching staple crops with vitamins and minerals (micronutrients) without sacrificing yield, ultimately leading to the creation of HarvestPlus within the CGIAR.
But before that, Bouis and colleagues embarked on a roughly decade-long quest by to establish the scientific underpinnings of what would eventually be called biofortification, and secure sustained financial support for its development.
Read an interview with Howdy Bouis at the time of his retirement from HarvestPlus in 2019, in which he recounts his experiences promoting the idea of biofortification and his views and the technology's future prospects.
Key Milestones for HarvestPlus and Biofortification
Howdy Bouis visits the Plant, Soil, and Nutrition Laboratory (PSNL), a USDA-ARS facility at Cornell University, and meets Ross Welch, who tells him that breeding for high mineral content in crop seeds can be a win-win proposition: it can result in both higher plant yields and improved human nutrition.
Bouis later meets Robin Graham, a collaborator of Welch based at the University of Adelaide. Howdy, Robin, and Ross agree to work together on realizing the potential for agriculture to improve human nutrition.
At a January meeting with representatives from CGIAR centers and other institutions to discuss launching a project to breed crops for higher mineral and vitamin content, Danish aid agency DANIDA pledges USD 990,000 over three years (1995-1997) to support initial research.
Robin and Ross lead primary research activity on germplasm screening to identify high-nutrient breeding parents, and demonstrate the feasibility of a conventional breeding approach to developing high-yielding and high-nutrient varieties. Several individual articles are published, eventually synthesized in a paper in Advances in Agronomy (Graham, R., R. Welch, and H. Bouis. 2001)
In October, the Government of Norway and USAID fund a CGIAR-wide meeting on agriculture and nutrition at the International Rice Research Institute (IRRI), with a focus on discussion of results from the five-year "CGIAR Micronutrients Project." The proceedings are published in a special edition of the Food and Nutrition Bulletin.
The Asian Development Bank (ADB) steps forward following the meeting to pledge support, eventually raising USD 2 million over three years (2001-2003) for a concerted effort on rice biofortification.
DANIDA extends its annual funding through 2003 for work on bean, cassava, maize, and wheat biofortification projects.
Steve Beebe, a bean researcher at the International Center for Tropical Agriculture (CIAT, which later merged into the Alliance of Bioversity International and CIAT), coins the term "biofortification" at a meeting convened in early 2001 by CIAT.
The Micronutrient Initiative (now Nutrition International) attends and subsequently co-funds a pilot dissemination project of vitamin A orange sweet potato in Mozambique.
CIAT and IFPRI form a partnership to identify funding for and coordinate their biofortification activities. Later, two other CGIAR centers, the International Institute for Tropical Agriculture (IITA) and the International Maize and Wheat Improvement Center (CIMMYT) sign on as breeding partners for biofortified cassava and maize respectively.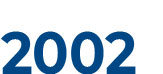 In a significant step forward, the CGIAR invites proposals for internal Challenge Programs that would be fast-tracked; the Biofortification Challenge Program (BCP) is among three proposals selected.
CIAT and IFPRI form a joint venture to co-manage the BCP. A BCP Program Advisory Committee (PAC) of independent experts and senior CIAT and IFPRI officials is appointed as an effective board.
In November, the final BCP proposal is approved at the CGIAR Annual General Meeting in Manila; the proposal calls for USD 50 million in funding over the first four years. The World Bank provides a combined USD 3 million for the first year of the BCP and the other two approved Challenge Programs.
The Bill & Melinda Gates Foundation (BMGF), impressed by the rigorous BCP proposal process and donor co-funding, shows interest in becoming a BCP funder.
The BCP application is re-opened; by October, 2003, a contract for USE 25 million (50 percent of USD 50 million over the first four years) in funding is signed with the BMGF.
---
Program Phase 1
2003-2008: Discovery
Mid-2004: The fledgling BCP is renamed HarvestPlus.
The HarvestPlus team identifies target populations for biofortified crops and conducts proof-of-concept research to prove the feasibility of biofortification. They search through thousands of seed specimins in global genebanks to identify nutrient-rich seed lines for use in breeding.
Nutrition researchers assess nutrient retention and bioavailability in foods in order to set breeding targets.
2005: A seminal cost-effectiveness study is funded by BMGF: the Reaching End Users project (2005-2009), which focuses on an integrated program to introduce cultivation of vitamin A orange sweet potato and community-based nutrition education in Uganda and Mozambique. The study showed lasting impact from introduction of the biofortified crop.
2007: The Uganda Government makes the first official release of a HarvestPlus-facilitated biofortified crop variety, a vitamin A orange sweet potato.
---
Program Phase 2
2008-2012: Development; Initiating Delivery
Breeding of a first wave of biofortified crops is completed and approved for release by national varietal release committees. Nutritional efficacy trials are conducted, and strategies for delivery of biofortified crops to farmers are developed.
HarvestPlus sponsors country programs in Brazil, China, and India focused on development of institutions and government funding to sustain biofortification activities for several crops in each country. All three countries eventually develop strong, domestically funded biofortification programs that have been sustained to date.
2010: HarvestPlus establishes country delivery programs in Bangladesh, DR Congo, India, Nigeria, Pakistan, Rwanda, and Uganda, with funding primarily from the Gates Foundation, the UK Government, and the Government of Canada.
2012: HarvestPlus becomes a subcomponent of the CGIAR Research Program on Agriculture for Nutrition and Health (A4NH), creating a new CGIAR funding stream through this Program (The A4NH Program closed out at the end of 2020 amid the transformation of the CGIAR).
---
Program Phase 3
2013-2017: Delivery and Initiating Scale-Up
2015: HarvestPlus unveils the Biofortification Priority Index (BPI), an analytical tool to guide investments in biofortification of staple crops. The user-friendly BPI website was launched in 2018.
2016: Howdy Bouis is awarded the World Food Prize along with colleagues from the International Potato Center. Bouis is honored for his seminal efforts to develop and promote the concept of staple crop biofortification.
2017: HarvestPlus establishes more country delivery programs in Zimbabwe, Malawi, Kenya and Tanzania under a variety of projects.
Delivery proof of performance programs are established in the program countries, which demonstrate the ability to enable actors across the full range of the value chain: seed development and supply (multiplication and distribution); engagement and delivery to farmers; crop value chains (aggregation, processing, manufacturing); consumer education and engagement; and policy engagement.
HarvestPlus and partners continued to expand the evidence base.
181
Number of HarvestPlus-facilitated crop varieties released by national governmnts by the end of 2017
6.6 million
Number of households worldwide that were growing biofortified crops promoted by HarvestPlus by the end of 2017
---
Program Phase 4
2018-present: Rapid Scale-Up Through Partnerships
With the proof of performance and viability of biofortification fully demonstrated, HarvestPlus shifts its strategic focus to enabling global and national partners to rapidly and sustainably scale up biofortification.
The priorities for action in enabling scale up are:
• advancing and supporting "mainstreaming" of biofortification in global and national seed breeding programs
• faciliting partnerships, innovation, and expansion in seed, crop, and food value chains, to benefit smallholder farming families, agri-businesses (primarily SMEs), and consumers
• strengthening enabling environments through evidence-led policy and funder engagement
• expanding and communicating the scientific evidence base for biofortification
2018: Howdy Bouis is appointed by the African Development Bank to be an African Leader for Nutrition champion to help "address the pervasive challenge of micronutrient malnutrition."
The African Development Bank identifies biofortification as a priority agriculture-based strategy in its Multi-Sectoral Nutrition Action Plan 2018-2025.
HarvestPlus forms a partnership with GAIN to accelerate commercialization of biofortified crops and foods, and reach hundreds of millions more people. The partners launch the Commercialisation of Biofortified Crops Programme launches in 2019, initially targeting three countries each in Africa and Asia.
2019: HarvestPlus hands over iron bean value chain activities in Rwanda to local partners after iron beans achievea significant share of bean farming. By the end of 2018, 20 percent of beans grown in Rwanda were iron beans.
2020: HarvestPlus launches a COVID-19 rapid response nutrition and livelihood project in four African and two Asian countries, called An Integrated Food Systems Approach to Build Nutrition Security, and funded by the Government of Canada.
2020: On World Food Day, Indian Prime Minister Narendra Modi makes a strong public endorsement of staple crop biofortification, reflecting the government's commitment to scale up production of biofortified crops and integrate them in public support programs such as the Midday Meals scheme for schoolchildren.
2020: HarvestPlus partners with the Government of Indonesia to scale up production and cultivation of zinc-biofortified rice, focusing on provinces with the highest levels of childhood stunting.
2021: The DRC Government targets significant scale-up for biofortification. Under the World Bank-funded Multisectoral Nutrition and Health Project, HarvestPlus becomes the DRC Government's technical assistance provider for biofortification scaling.
283
Number of HarvestPlus-facilitated crop varieties released by national governmnts by the end of 2021
12.8 million
Number of households worldwide that were growing biofortified crops promoted by HarvestPlus by the end of 2021
24
Number of countries that have adopted policies and/or regulations covering biofortification.